Welcome to the International Amateur Radio Union Region 1 Homepage. The federation of national associations of radio amateurs from Europe, Africa, Middle East and Northern Asia.
International Amateur Radio Union - Region 1
Written by HB9CET
Thursday, 20 December 2012 12:25
Swiss Regulator BAKOM informs that from 1 January 2013 amateurs are allowed to use the band 472-479 kHz with 5 Watts EIRP.
The Technical interfaces regulations have been published under RIR 1101-24 on the BAKOM web http://www.ofcomnet.ch/cgi-bin/rir.pl?id=1101;nb=24
Last Updated on Thursday, 20 December 2012 12:32
Tuesday, 11 December 2012 18:24
From the 1st January 2013 Ofcom in the UK will be making three changes to Notices of Variation to the Amateur Radio Full Licence that come into effect.
• The temporary extension to the Amateur Radio Special Research Permit to operate in the band 501 kHz to 504 kHz expires. This temporary extension applied from 1st March 2012 to 31st December 2012 inclusive. These NoVs will not be renewed and will no longer be available.From the 1st January 2013 Ofcom will be making three changes to Notices of Variation to the Amateur Radio Full Licence that come into effect.
• However, as a result of the World Radio Conference, under Agenda Item 1.23 amateur radio has been given an alternative allocation, on a secondary basis, of 472 – 479 kHz. We propose that Full Licensees should be able to to apply for an NoV to operate in this band from 1st January 2013 and details on the application process will be published soon.
• Following a request from the Radio Society of Great Britain (RSGB) for increased access to the 5 MHz (Experimental) Band, we have secured the agreement of the primary user to increase spectrum access from the current 7 spot frequencies of 3 kHz each. The primary user was unable to agree to contiguous spectrum, however it has been agreed that the frequencies in the table below will be available from 1st January 2013, subject to the following conditions.
a) Antenna height must not be over 20m agl.
b) Maximum power: 100W (PEP) input into the antenna with the expectation that this would not result in more than 200W eirp.
c) Restrictions on message content have been relaxed and must now be consistent with normal Terms and Conditions of the Full Amateur Licence.
d) Maximum Bandwidth: 6 kHz (double side band).
Existing Access New Access
Bottom (kHz) Top (kHz) Width
5258.5           5261.5     3 kHz
5258.5          5264      5.5 kHz
5278.5           5281.5     3 kHz
5276             5284      8 kHz
5288.5           5291.5     3 kHz
5288.5          5292      3.5 kHz
5298             5307      9 kHz
5313             5323      10 kHz
5333             5338      5 kHz
5354             5358      4 kHz
5362             5374.5   12.5 kHz
5366.5           5369.5 3 kHz
5371.5           5374.5     3 kHz
5378 5382      4 kHz
5395 5401.5   6.5 kHz
5398.5 5401.5 3 kHz
5403.5           5406.5     3 kHz
Last Updated on Thursday, 13 December 2012 11:00
Written by PA2LS
Friday, 23 November 2012 01:31
During the summer of 2013, a youth radio camp "Youngsters On The Air" will be held in Estonia, organized by the  Estonian Radio Amateurs Union. During this week teams of young radio amateurs from 10 different European countries will be participating in different activities: presentations, competitions, visiting radio stations, observatory, etc...

As two previous events in Romania and Belgium/Netherlands have shown, it will be a great experience for the young hams which they will never forget.

When: 5-12 August 2013

Participants: 10 teams from different European member associations of IARU R1. A team consists of a team leader, who could be an older person, and 4 team members in the age between 14-25 years.

Location: Near the city of Tartu, Estonia.

Fees: Participants pay 30% of the travel costs, plus a participation fee of €50. All other costs will be covered by the Youth in Action programme of the European Commission.

If your organization is interested to participate, please respond NLT 20 December 2012, by means of the downloadable form, as the full application should be ready before 1 February 2013.
Last Updated on Friday, 23 November 2012 06:45
Written by Colin Thomas
Monday, 19 November 2012 11:59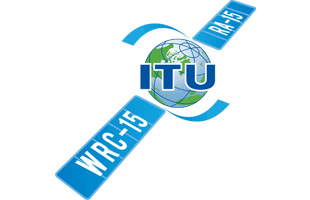 Working Party 5A deals with matters concerning the land mobile service above 30 MHz (excluding IMT); wireless in the fixed services; amateur and amateur-satellite services.   5A is then subdivided into sub groups with Working Group 5A1 dealing with amateur matters.   This meeting session was the second of the WRC-15 work schedule.
Working Group 5A1 met 6 times under the chairmanship of Brennan Price N4QX of the US with delegates from Australia, Canada, China, Ghana, Japan, Netherlands, Russian Federation, the United States and IARU (Norway and the UK).
A total of 9 input documents from Canada, the Russian Federation, the US and IARU were discussed, the majority dealing with item 1.4 (5 MHz) of the WRC-15 conference agenda.   With discussions at an early stage the work concentrated on liaison statements to working groups dealing with other services.   These liaison statements included characteristics of the amateur services and the results of ongoing compatibility studies.   In addition a Canadian contribution dealing with Spectral Occupancy between 5250-5450 kHz was discussed at some length and carried over to the next meeting.
Other work includes the continuation of work on updating the Amateur and Amateur Service Handbook published by the ITU.   In view of WRC-15 agenda item - 1.18 to consider a primary allocation to the radiolocation service for automotive applications in the 77.5-78.0 GHz frequency band in accordance with Resolution 654 (WRC 12), work includes the updating of amateur service characteristics above 47 GHz.
A Preliminary Draft New Recommendation - ITU-R M.[VARICODE] - Telegraphic alphabet for data communication by phase shift keying at 31 baud in the amateur and amateur-satellite services - was accepted by WP5A and will be considered by Study Group 5 for acceptance as an ITU New Recommendation. (This has subsequently been agreed by SG5).
During the final plenary meeting of this session 5A1 Chairman Brennan Price N4QX announced he was standing down as working group chairman.   Mr Price was thanked for his contributions over the past few years.   Australia proposed Dale Hughes VK1DSH to serve as 5A1 Chairman and this accepted unanimously.
The next meeting of WP5A takes place in Geneva over the period 20th – 31st May 2013 and IARU contributions are anticipated for both Agenda Items 1.14 and 1.18.
Last Updated on Monday, 19 November 2012 12:40
Written by DK4VW
Friday, 16 November 2012 09:08
The IARU Region 1 Permanent HF committee Newsletter No 67 is now available. Click here to Download.
Previous HF Committee Newsletters can be found here
Last Updated on Friday, 16 November 2012 08:19
Written by LA4LN, Tom Segalstad
Tuesday, 06 November 2012 23:43
As of October 31, 2012, the Norwegian P & T Authority has made changes to the Norwegian amateur license regulations. The major changes are:
Permission has been given to use 472 - 479 kHz (max. 100 W transmitter power output; max. 1 W EIRP). Hence the former permission to use 493 - 510 kHz has been stopped. 
Permission has been given to use 70.1875 - 70.2625 kHz, EXCEPT in the three Norwegian southwest counties of Hordaland, Rogaland and West-Agder, where there still is commercial traffic within this frequency segment. NRRL had argued that the bulk of Norwegian radio amateurs should not be barred from using the IARU Region 1 calling frequency on 70.200 MHz and vicinities, because of a few commercial stations in the southwest corner of the country. This reasoning has thus been accepted by the Norwegian P&T authority. Hence the permission on 4 m with max. 100 W transmitter power, and max. 16 kHz bandwidth, include the following frequency segments: 
70.0625 - 70.0875 MHz 
70.1375 - 70.3125 MHz* 
70.3625 - 70.3875 MHz 
70.4125 - 70.4625 MHz 
* 70.1875 - 70.2625 MHz not permitted in the counties Hordaland, Rogaland, and West-Agder (southwest Norway). 
See http://www.lovdata.no/cgi-wift/ldles?ltdoc=/for/ff-20121031-1017.html
Last Updated on Thursday, 08 November 2012 21:50
Written by PA2LS
Tuesday, 06 November 2012 00:56
Below an overview of JOTA-JOTI at several scoutings in IARU R1.
V55JAM – Namibia - Otjiwarongo

On the 18th of October it was time for me (Mike, V51Q) to drive again up to the north to take part at the yearly scout JOTA event. This time the Jota event took place at the Otjiwarongo Scout HQ. For me it was a very special event course I was last active at this Scout HQ 18 years ago.
It was really a great feeling being back, seeing the howl, all the old scout camp photos….
Last Updated on Tuesday, 06 November 2012 05:38
Written by Oliver Tabakovski Z32TO
Thursday, 25 October 2012 10:08
The 10th IARU HST World championship took place from 17-21 October in Beatenberg, Switzerland. More than 150 participants (97 competitors) from 20 countries attended the event. Excellent results were achieved, confirmed by five new world records, three in female and two in male categories:
Hanna Shavialenka, EW8NK at receiving mixed text 240 s/min
Hanna Shavialenka, EW8NK at transmitting figures  233 s/min
Teodora Getzova, LZ2CWW at RUFZ 252082 points
Stanislau Haurylenka, EW8-047 at RUFZ 269824 points
Iliya Getzov, LZ4UU at Morse runner 4798 points
The complete list of current HST world records can be found HERE
The complete results of the 10th World Championship can be found at www.hst2012.ch
The organizing Society USKA did an outstanding job and each member of the organizing committee deserves credit for this job well done. The next 11th IARU HST World championship will be held in Bulgaria in September 2013.
Last Updated on Tuesday, 06 November 2012 05:36
«
Start
Prev
1
2
3
4
5
6
7
8
9
10
Next
End
»
Page 3 of 11